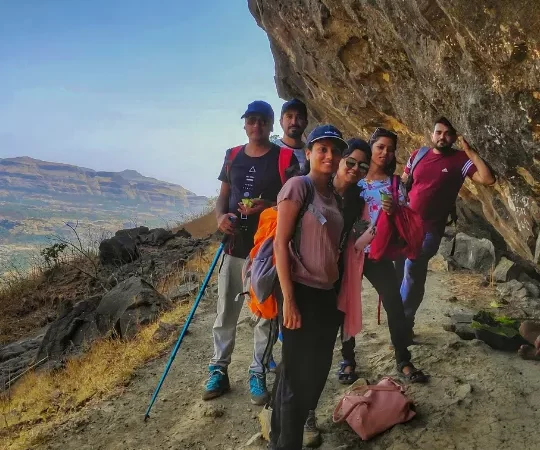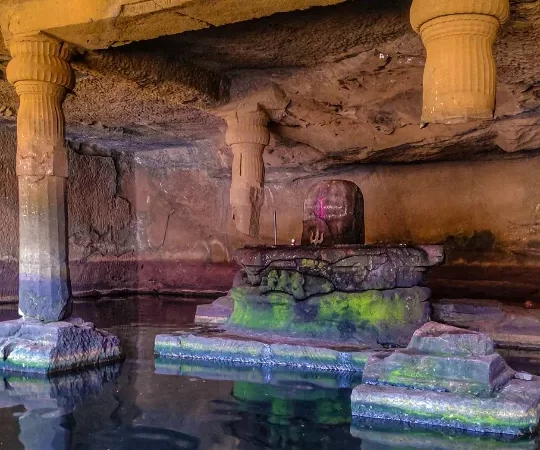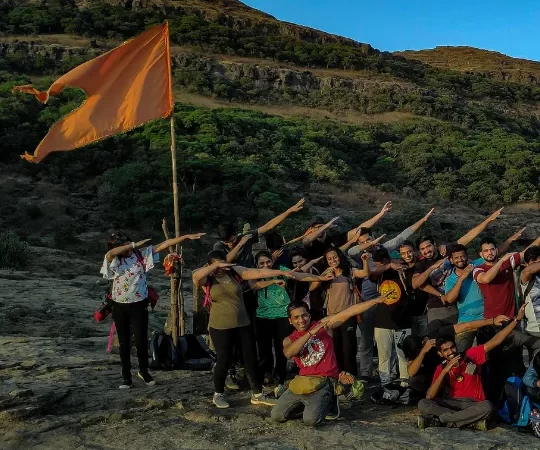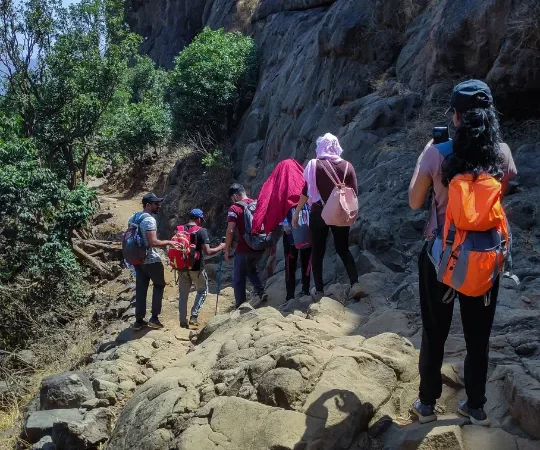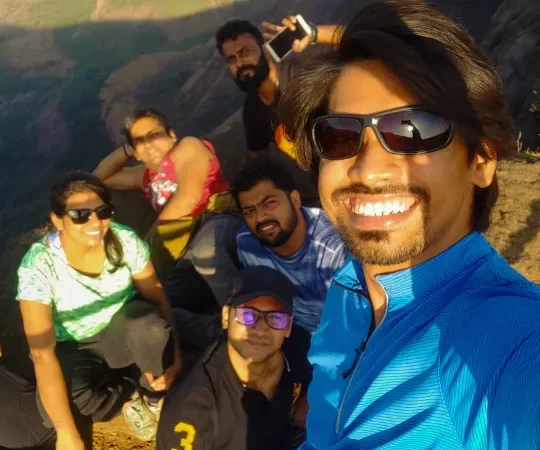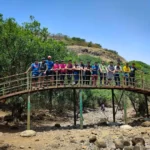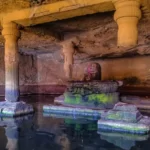 +9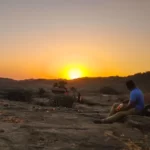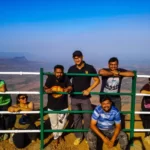 Harishchandragad is a hill fort in the Ahmednagar district of India. It is known for its scenic beauty and charm. The fort is quite ancient. Remnants of Microlithic man have also been discovered here. Its origin is said to have been in the 6th century, during the rule of Kalachuri dynasty.
Altitude: 4650 ft. Approx.
Major Attractions:
Kedareshwar Cave – There is the huge cave of Kedareshwar in which there is a big Shiva Linga, which is completely surrounded by water. Its height from the base is five feet, and the water is waist-deep. here are sculptures carved out in the cave. In the monsoon it is not possible to reach this cave, as a huge stream flows across the way.
KokanKada – This cliff faces west and looks down upon the Konkan. It provides outstanding views of the surrounding region.
Caves on Harishchandragad – These caves are spread out all over the fort. Many of these are situated at the foot of Taramati peak and are the place of accommodation. A few are near the temple, whereas some are near the citadel and some far away in the forests.
Kasara to Kasara Transport (Jeep)

Breakfast & Lunch

Entry Fees

Expertise and Guide charges

Washrooms & Changing rooms facilities

First Aid Certified Trek Leads

Local Guidance
Anything other than the above-mentioned things

Any Personal Expenses
Catch the Kasara Local starting from CSMT at 8:44PM from your respective stations
11:15 pm - Meet the team at Kasara Railway Station leave for the base village. We will halt at a dhaba, you can have something to eat here if you are hungry.
04:30 am - Reach Base village freshen up
05:00 am - We will start the trek after a brief introduction round.
7:30 am - Reach Harishchandragad and explore Kedareshwar Temple, Caves &  konkankada and bask in the beauty of the surrounding.
10:00 am - We will start our trek back to the base village.
12:30 pm - Reach base and have and lunch and get ready to leave for Kasara station
1:30 pm - Leave for Kasara Station
 4:30 pm - Reach Kasara Station. This brings us to the end of an amazing weekend or rather beginning of your adventures with Wandering Souls
How will you contact me once I register?
We will be mailing you the details a day or two before the event.
Yes, many of our participants are solo travellers.
Is it safe for a female solo traveller?
It is completely safe for a female solo traveller as our representatives will be there with you all the time. Moreover, most of our events have 60% female participation.
Can we smoke or drink alcohol?
Smoking or drinking alcohol is prohibited.
What if I have a medical emergency?
We will carry first aid kit with us. The coordinators will be first aid certified. If the problem increases, we will quickly get you to closest medical attention possible.
What is the Train Schedule for Harishchandragad Trek?
Train Time Table –
8:44 pm: CSMT
8:51 pm: Byculla
8:58 pm: Dadar
9:07 pm: Kurla
9:11 pm: Ghatkopar
9:22 pm: Mulund
9:26 pm: Thane
9:42 pm: Dombivali
9:52 pm: Kalyan
11:04 pm: Kasara
You can catch the train from your respective stations. *If you miss the train you miss the trek!
Will I be able to do this trek? I have not trekked before.
We encourage you to come and experience the trek with us. Trekking is not about speed and our representatives will be there to encourage you to complete the trek
What is the age limit for this trek?
The age limit for the trek is 18 years with no upper limit. Participants below the age of 18yrs need to be accompanied by a guardian
Yes, you can bring your car. Parking is available at the base village
Are washrooms available during the trek?
You will not get washrooms during the trek. Washrooms are available at the base village.
Will I get water during the trek?
You won't get water during the trek, you need to carry at least 2 litres of water with you
What kind of clothing we need to wear?
We recommend you wear full sleeve t-shirt and full pants.
We recommend trekking shoes or good quality sports shoes with firm sole
Cancellation charge of 15% would be deducted from the booking if cancelled 2 days before the event
No refund would be granted if cancelled within 2 days of the event
No refund (Partial or otherwise) will be made if you voluntarily leave or drop out of a trip for any reason after the trip has begun. No refunds will be made for any accommodation, transportation, sightseeing, meals or services not utilized.