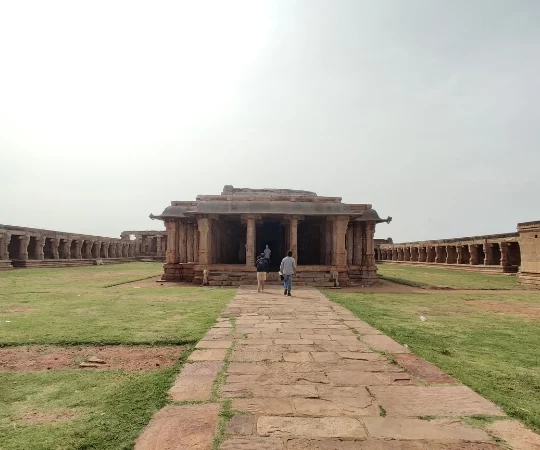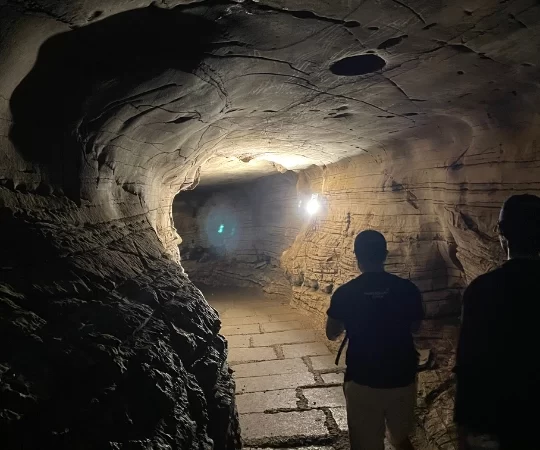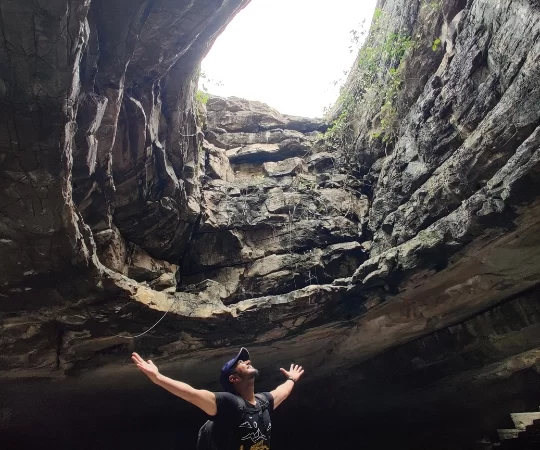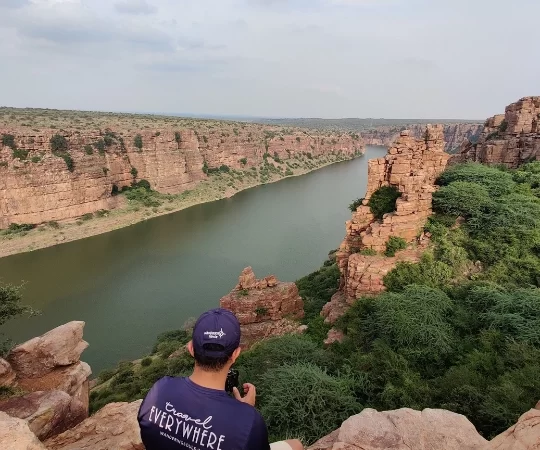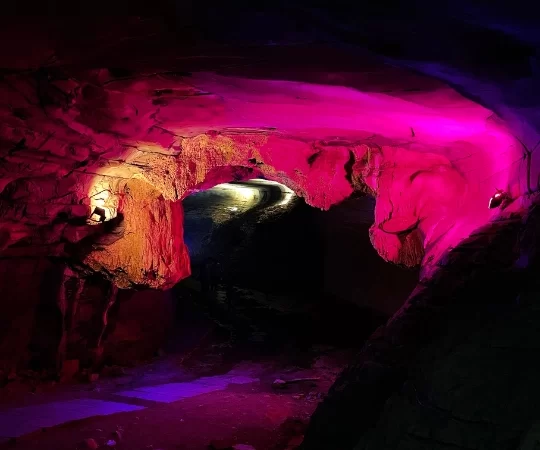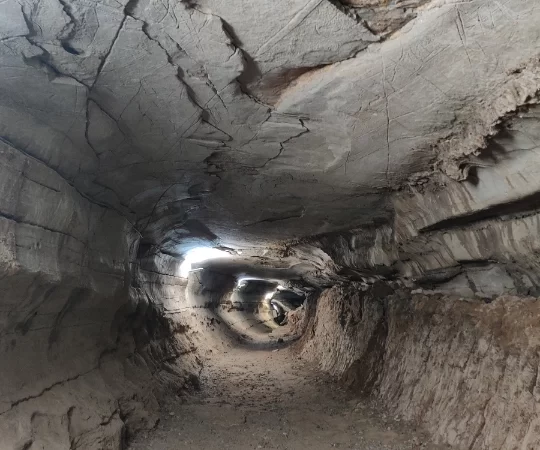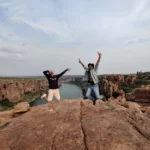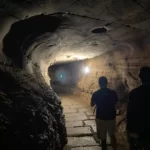 +6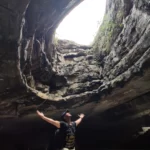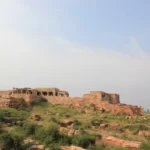 Located in the heart of the state, these natural wonders offer visitors a unique glimpse into the beauty and history of the region. Gandikota known for its beautiful gorge, which is formed by the Pennar River. The stunning landscape of Gandikota, with its towering cliffs and deep ravines, is a sight to behold, while the Belum Caves, with their intricate network of underground passages, offer a fascinating glimpse into the underground world.
Whether you're an adventure seeker, or a nature lover seeking a peaceful escape from the hustle and bustle of city life, a trip to Gandikota and Belum Caves is sure to be an unforgettable experience.
Train Travel to and from Mumbai(Sleeper Class - CNF/RAC/WL)

All internal transportation in Private Vehicle

1 Night stay on Triple sharing Basis

Lunch & Dinner on Day 2, Breakfast on Day 3

Bonfire to Day 2

Entrance fees to all places listed in the itinerary

Post & Pre Trip Support

Memories of a lifetime

Wandering Souls Merchandise
Meals during Train Travel

Breakfast on Day 2 & Lunch on Day 3

Any shopping or personal expense

Tips to hotel/camp staff and driver

Anything not mentioned in the inclusions
Day 1 - Leave for Gandikota | Overnight Train Journey
Meet team Wandering Souls and your fellow travellers at LTT and start your journey at 6:45pm towards Tadipatri. You can board the train from Thane as well
Day 2 - Gandikota Sightseeing | Overnight at Gandikota
We arrive in Tadipatri between 9:30am and 10:00am. From there, we will travel to Gandikota in a private vehicle, arriving around 12:00pm. After freshening up and having lunch, we will go to explore Gandikota and the surrounding area.
Gandikota is known for its historical and natural attractions. Some of the places we will be visiting Gandikota Fort, surrounding temples, exploring the jail, visiting the Charminar, and visiting the Grand Canyon viewpoint.
We will return to our stay for the night and have a fun time around the bonfire.
Day 3 - Belum Caves, Leave for Mumbai | Overnight Train Journey
Today we visit Belum Caves and Owk Reservoir. We will start your day early to watch the sunrise, and then have breakfast before setting off for the Belum Caves.
The Belum Caves are a network of underground limestone caves. They are the second longest caves in India and are known for their beautiful stalactite and stalagmite formations.
After exploring the Belum Caves, we will head to the Owk Reservoir. The Owk Reservoir is a man-made lake. It is a popular spot for boating, fishing, and picnics. The reservoir is surrounded by beautiful scenery, making it a great place to relax and enjoy nature.
You will have lunch at the Owk Reservoir before leaving for the train station to catch your train.
We reach Thane by 11.30am
If cancellation done by participant prior to 30 days of the Event, 10% of advance amount will be deducted
If cancellation done by participant prior to 21 days of the Event, 50% of advance amount will be deducted
If cancellation done by participant prior to 15 days of the Event, 100% of advance amount will be deducted
If cancellation done by participant prior to 7 days of the Event, 50% of whole trip amount will be deducted
If cancellation done by participant between 0-7 days of the Event, 100% of whole trip amount will be deducted