Camping in the Hills – Prabalmachi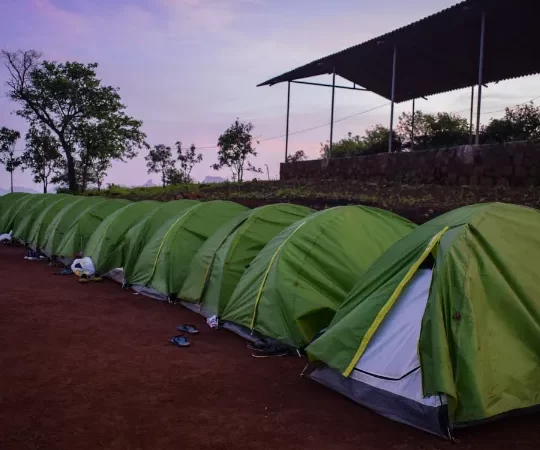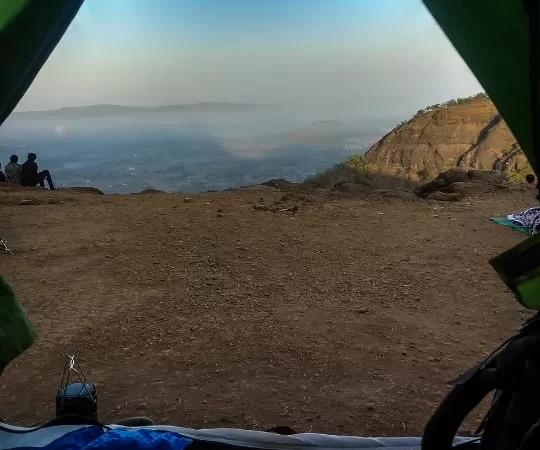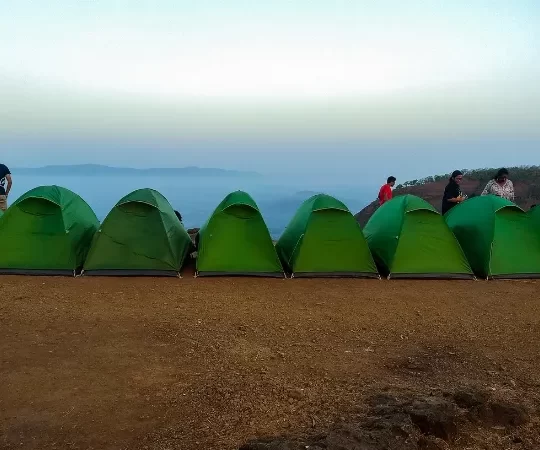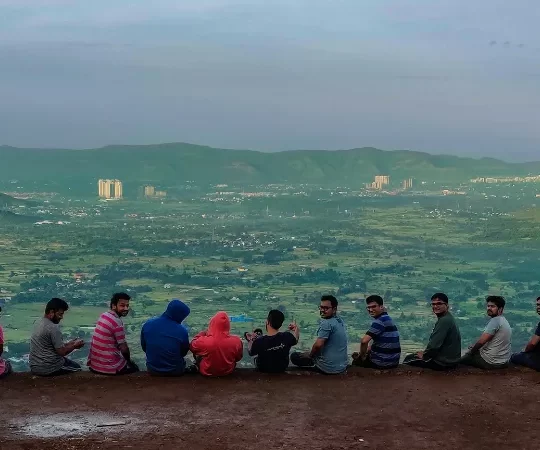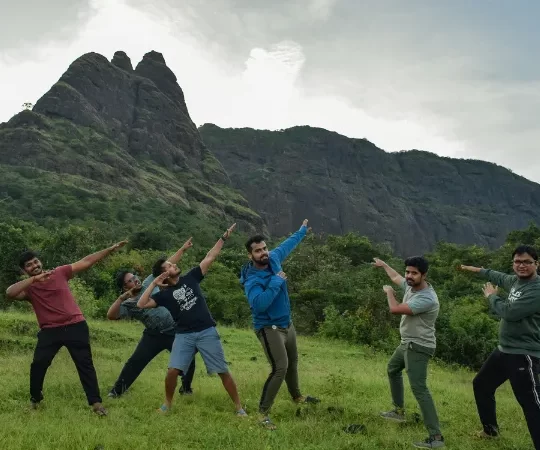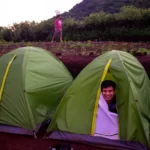 +6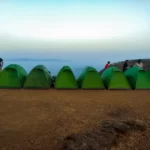 Prabalmachi is the base village to two of the most popular trekking destinations around Mumbai. It is an ideal place for camping with breathtaking views of the Panvel region and the majestic Kalavantin and Prabalgad.
Kalavantin Fort built at the peak of a rocky plateau is situated between Matheran and Panvel in the Western Ghats. The fort top commands an excellent view of the surroundings with Prabal in the front. Kalavantin Fort is an adjoining hill (pinnacle) to Prabalgad.
Our campsite, Prabalmachi village, is located at a height of 1500ft from sea level on the Prabal plateau, a part of Western Ghats.
Panvel to Panvel Transport

Evening tea and Dinner on Day 1

Breakfast & Tea on Day 2

Accommodation in Tents

Entry Fees & Permit

Campfire

Expertise and Guide charges

First Aid

Washrooms & Changing rooms facilities
Anything other than the above-mentioned things

Any Personal Expenses
4:00 pm – Report at Panvel Station Ticket Counter , meet the team and leave for base village in our private vehicle
4:45 pm – Reach Thakurwadi
5:00 pm – Start trek towards Prabalmachi after a brief intro session
6:30 pm – Reach campsite at Prabalmachi, settle in your tents and have your evening snacks.
7:30 pm – Prepare for a night under the sky, have delicious local cuisine for dinner, play a few games, share stories (especially ghost stories), make new friends and enjoy the campfire
11:30 pm – Off to the tents for a sound sleep (For those who are very sleepy :P). Day Ends
05:00 am – Wake up call, we leave for kalavantin early morning(those who want to)
07:00 am – Reach the peak, bask in the surrounding beauty and start the return journey
08:30 am – Reach Prabalmachi, freshen up, have breakfast and prepare to leave
10:00 am – Start descend towards Thakurwadi (After a mandatory group pic!!!)
11:00 am – Reach Thakurwadi, say your goodbyes with a promise to meet again, leave for Panvel Station in our private vehicle. This brings us to the end of our trip, Or rather just the beginning of your adventures with Wandering Souls
How will you contact me once I register?
We will be mailing you the details a day or two before the event.
Yes, many of our participants are solo travellers.
Is it safe for a female solo traveller?
It is completely safe for a female solo traveller as our representatives will be there with you all the time. Moreover, most of our events have 60% female participation.
Can we smoke or drink alcohol?
Smoking or drinking alcohol is prohibited.
What if I have a medical emergency?
We will carry first aid kit with us. The coordinators will be first aid certified. If the problem increases, we will quickly get you to closest medical attention possible.
Will I get cellular connectivity during the trek and at campsite?
You will get limited connectivity during the trek. At the campsite you will get connectivity.
What is the pickup location for Prabalmachi Camping?
The Pickup location is Panvel station ticket Counter, and the reporting time is 4.00pm
Would I get cellular connectivity during the trek?
You will get limited connectivity during the trek.
Will I be able to do this trek? I have not trekked before.
We encourage you to come and experience the trek with us. Trekking is not about speed and our representatives will be there to encourage you to complete the trek
What is the age limit for this trek?
The age limit for the trek is 18 years with no upper limit. Participants below the age of 18yrs need to be accompanied by a guardian
Yes, you can bring your car. Parking is available at the base village
Are washrooms available during the trek?
You will not get washrooms during the trek. Washrooms are available at the base village.
What type of food will I get?
We will be having locally cooked breakfast & dinner
We recommend trekking shoes or good quality sports shoes with firm sole
Smoking and drinking alcohol are strictly prohibited.
Cancellation charge of 15% would be deducted from the booking if cancelled 2 days before the event
No refund would be granted if cancelled within 2 days of the event